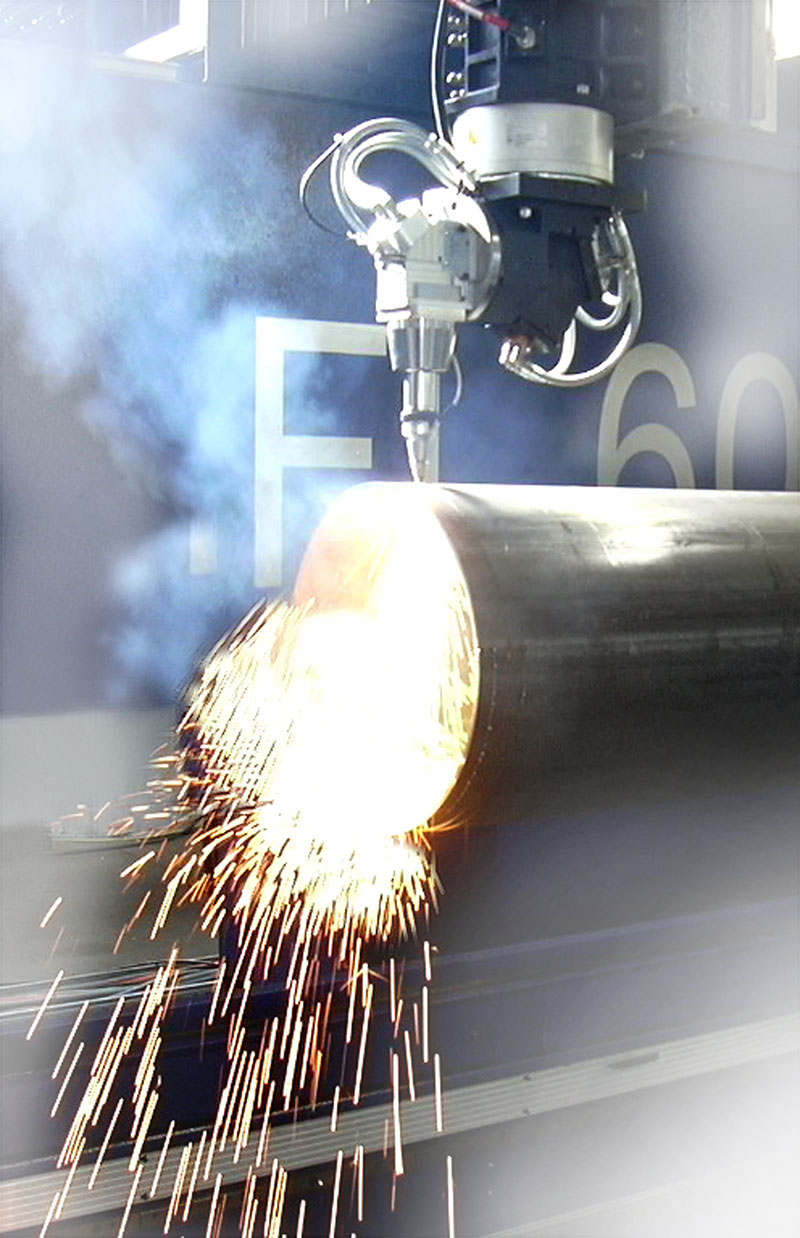 OFF.M.A. srl is the ideal partner for the customer looking for a company:
With a solid experience in the design and turnkey construction of industrial warehouses.
With a complete internal organization to design and implement:

machinery and metal structures for industry (steel, automotive, aeronautics)
machines for lifting and transport (bridge cranes, winches)
automated mechanical systems for astronomical applications

With an internal management of the quality system that covers company and product certifications.
The strengths
The strengths of OFF.M.A. srl are:
Technical office with proven experience in structural and mechanical design.
Workshop with automatic machines for laser cutting of tubes / profiles, plasma cutting and sheet metal cutting, automatic manipulator for submerged arc welding
Air-conditioned painting shed.
Three production sites: Martignacco (UD) headquarters, Moruzzo (UD) for the construction of light carpentry, San Giorgio di Nogaro, a port area (UD) for large assemblies and a quay.
Short delivery times
OFF.M.A. srl has the necessary certifications to guarantee the construction of the metal structures (sheds and bridges) cranes and machinery in general, according to the current internal standards.
Capabilities
Carpentry: production of 24.000 ton/year of medium – heavy products.
Machining: OFF.M.A. srl usually works in partnership with a local company that has the capability to machine pieces with max dimensions/weight: 14m length; 3,5m height; 40t dead weight.
Bending: OFF.M.A. srl usually works in partnership with a company that has the capability to press and bend 3.000t 14m length.
Transport: 3 trucks of ownership for conventional and oversize transports with permanents permits to Trieste, Monfalcone and San Giorgio di Nogaro ports. Our target is to guarantee timely deliveries.
Site assembly: staff of 3 specialists supervisors to guarantee the provide a complete and satisfactory service from engineering to site acceptance. Assembly team on request.