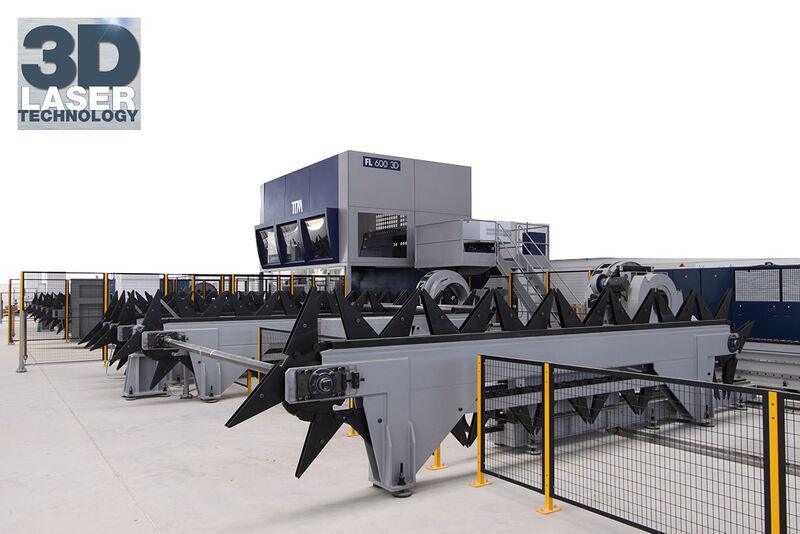 3D laser cuts on tubes and profiles on every kind of steel lengths up to 16 m with a width of 20 mm with a unit weight of up to 290 Kg/m on the following types of profile:
Tubes:
round tubes: diameter up to 610 mm
oval tubes: dim. section up to 500x300 mm
square tubes: dim. section up to 400x400 mm
rectangular tubes: dim. section up to 500x300 mm
Profiles:
section C profiles: up to 500x300 mm
section L profiles: up to 400x400 mm
IPE profiles: up to 550 mm
HE A profiles: up to 400 mm
HE B profiles: up to 400 mm
3D laser technology makes it possible to go beyond cutting and perforating operations to any type of complex processing – even on special and ad hoc projects from our Customer's technical drawings.
OFF.M.A. srl boasts the most sophisticated three-dimensional design software and processing plants at the forefront of this type of technology, making it possible to manage any request from this sector.
The advantages of such a technology are numerous compared to traditional processing techniques, creating considerable benefits for the Customer: the possibility to offer a finished product with the execution of various processes (caulking, chamfering, slots, crosscuts, cuts with particular intersection shapes) without the need for further Processing.
---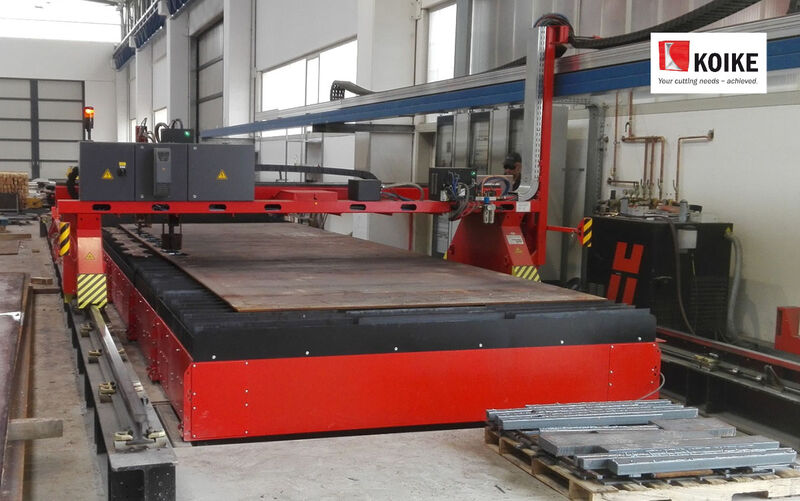 KOIKE DELTATEC HPR 260

Plasma cutting (plates 3-30 mm) every kind of steel.
Oxygen cutting (plates 30-150 mm) every kind of steel.
This system allows to OFF.M.A. srl to satisfy quality levels of processing without compromises, over a wide range of thicknesses, in favor of flexibility operational and one production continuity aligned with the requirements of the contract requests from our customers.
---